Norwood
Office Hours
Monday - Friday: 9:30 AM - 6 PM
Saturday: 9 AM - 4 PM
Sunday: 11:00 am – 3:00 pm
Access Hours
6 AM - 8:45 PM 7 Days a Week
---
Small
Medium
Large
Parking
OFFERS VALID FOR NEW CUSTOMERS ONLY, CANNOT BE COMBINED WITH OTHER DISCOUNTS, BASED ON AVAILABILITY.
CONTACT MANAGER FOR OTHER DETAILS.
Not available on transfers or additional spaces.
We require proof of insurance on rentals, it's available through us at $12/month for $3,000 coverage.
No units available for specified size.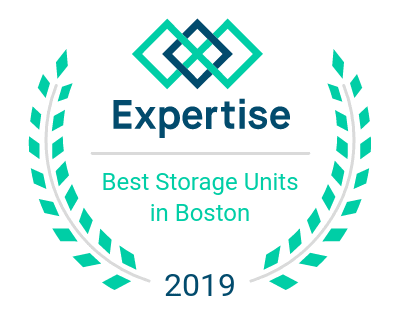 ---
About Us
Welcome to Planet Self Storage of Norwood, Massachusetts! We are your perfect storage solution for every need. Because of our variety of unit sizes, you can fit just about anything- a few extra boxes, a furnished bedroom, or in the event you are picking up and moving out or in, space for an entire house! To help protect against the elements, our units are heated and dehumidified. If you aren't looking to store boxes or furniture, we do have indoor heated car storage units. Our convenient hours make it easy to access your belongings with any schedule. To make the move easier, we also offer boxes and other moving supplies.
We sit sandwiched between Washington Street and Providence Highway on Morse Street. Our proximity to the business and residential areas make it extremely convenient for homeowners, business owners, and renters. Call or visit our friendly and professional staff if you have any questions. Also, don't forget to check the "View Rates" tab for specials!
---
Features
Different Units & Features to Meet Your Storage Needs
Residential & Commercial Self Storage
Heated & Dehumidified Units
1st Floor Units
Online Touchless Rentals
Access Control
Clean
Packing & Moving Supplies
Competitive Rates
Safe & Well Lit
Top of the Line Security
Friendly & Professional Staff
Free Use of Carts & Dollies
Locally Owned & Managed
We Can Accept Deliveries for You
Auto Pay Option Available
Storage Insurance Available
Professionally Managed by Storage Investment Management LLC www.simi.org
Partnered with Norwood Space Center www.norwoodspacecenter.com
---
Dorchester
| 9.9 Miles
250 Woodrow Ave, Boston, MA 02124
Heated and Dehumidified
Covered Loading Area
Raynham
| 20.0 Miles
283 New State Highway, Route 44, Raynham, MA 02767
Video Security
Drive Up Ground Level Units
---
14 Customer Reviews
Our goal is to provide you with the best service. If you have enjoyed working with us please let us know. And if there is anything we can do to make your experience better we would be pleased to receive that feedback as well.
TYLER DANIELS
TYLER DANIELS
WILLIAM ROBERT
Read Review
WILLIAM ROBERT
It's self storage... the place was very clean well lit , with plenty of parking, handicap accessible with bathrooms and music
DANIEL DUNBAR
Read Review
DANIEL DUNBAR
Don't know
TODD ZAHURAK
TODD ZAHURAK
PAUL LEROY
Read Review
PAUL LEROY
Seems clean and well-run. I only met a customer to buy some wacky packages.
STELLA KNAMARA
STELLA KNAMARA
KHRIST LEE
KHRIST LEE
LUIS SOTO
Read Review
LUIS SOTO
Competitive price, staff is great and really helpful. I've recommend it to various friends who have needed a storage.
PAUL MAGLIO
PAUL MAGLIO
WILLIAM MCCONNELL
WILLIAM MCCONNELL
DIANE O'BRIEN
Read Review
DIANE O'BRIEN
New up and coming Storage Facilty in Norwood. Nice place and reasonable fares. Would recommend to anyone in Storage space need.
ZACHARY KOGAN
ZACHARY KOGAN
ELIZABETH GRANT
Read Review
ELIZABETH GRANT
Our experience at Planet Storage was excellent. Lori was so professional and friendly. She definitely is an asset to your company!
CILLIAN GAVIN
Read Review
CILLIAN GAVIN
Excellent customer service walked in and laurie and Mike were very welcoming and professional. Made things feel much easier than expected. Location is new clean open and prices reasonable